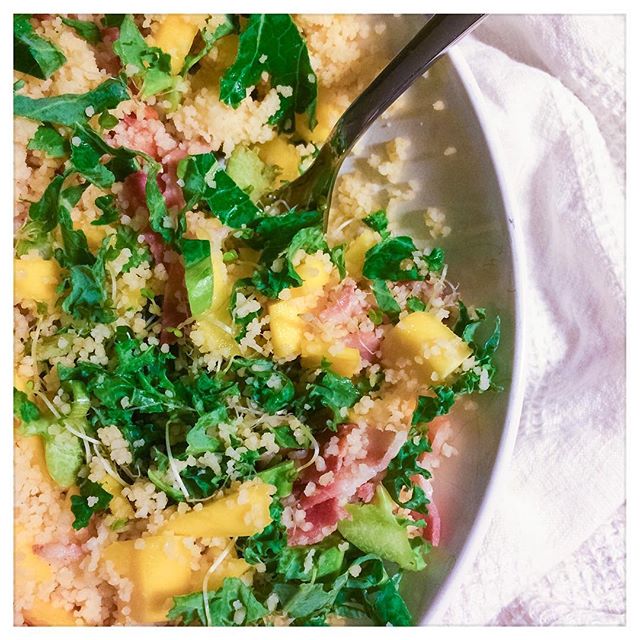 Jeg merker at kroppen trenger ekstra mye næring nå som jeg ammer. Og da er det viktig å lytte til! Her om dagen lagde jeg en skikkelig digg salat som jeg bestemte meg for å dele med dere. Siden salaten var spist opp da jeg bestemte meg for å skrive om den, så får dere klare dere med instagrambildet av den.
En ting jeg er bittelitt sær på er hvordan man kutter ingrediensene i en salat. Jeg kutter alltid de ulike ingrediensene på ulike måter, alt ettersom hvordan effekt jeg vil ha. I denne salaten for eksempel, så synes jeg det er viktig at grønnkålen blir kuttet i tynne strimler eller små biter. Det hele handler om de rette konsistensene.
Salaten består av grønnkål, brokkolispirer, vårløk, couscous, bacon og mango. En skikkelig digg mix!
For my international readers
The other day I really craved a big salad. I ended up mixing up a hot salad with a fresh and salty twist. Kale, broccoli sprouts, spring onion, couscous, mango and bacon. A perfect mix!