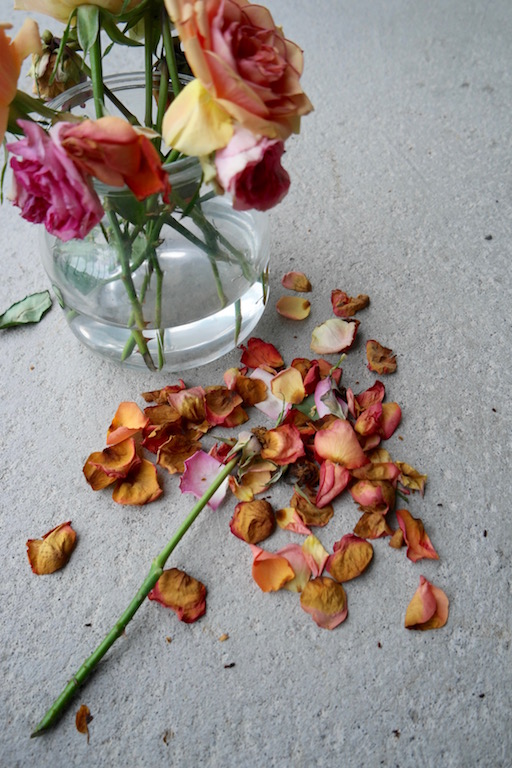 Jeg klarer ikke å kaste rosene når de begynner å visne så smått.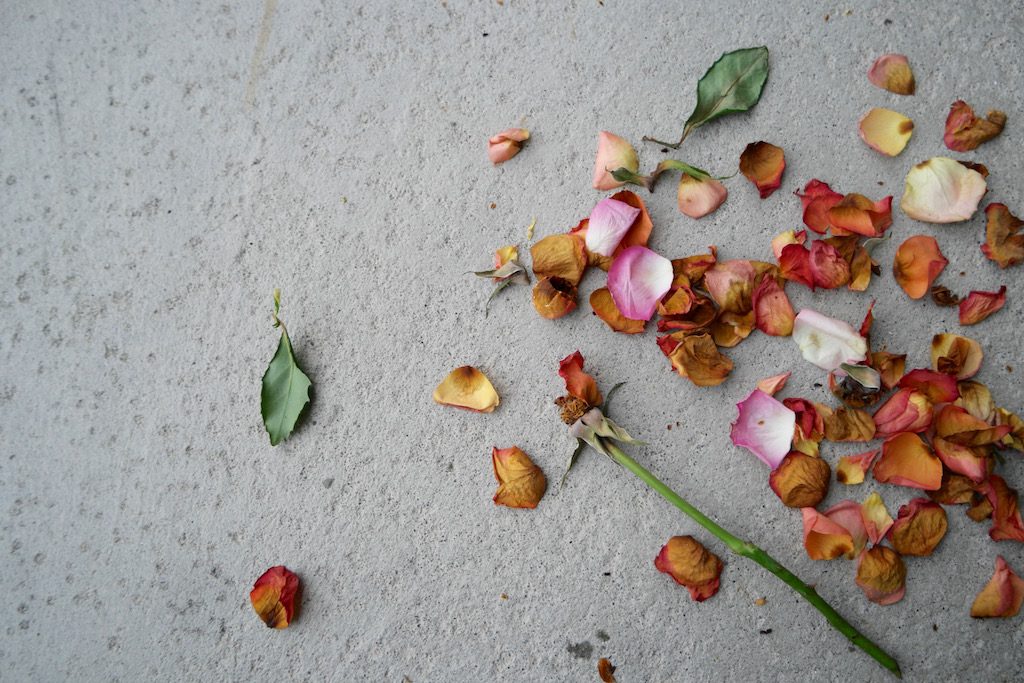 Da tar jeg heller av kronbladene og blomstene og legger de på et fat eller en bolle med vann i.
Så kan jeg nyte de en dag eller to til.
---
I can't get rid of the roses just yet, so I'll pick them apart and put them in a bowl of water. That way i can enjoy this color fiesta another day or two.