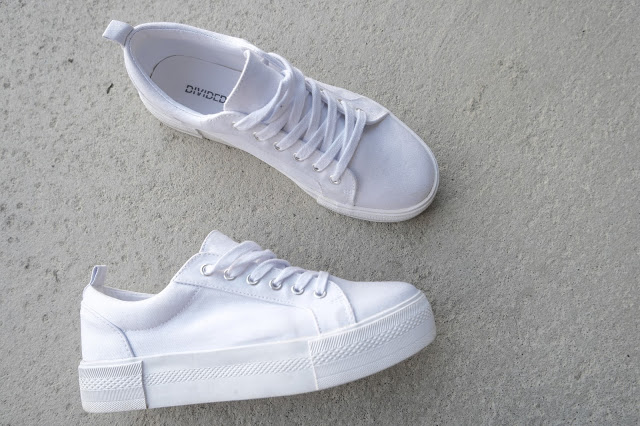 Sko er det som regel lurt å legge litt ekstra penger i. Men nå og da kan man komme over sko som behagelige, selv om de er av den veldig rimelige sorten.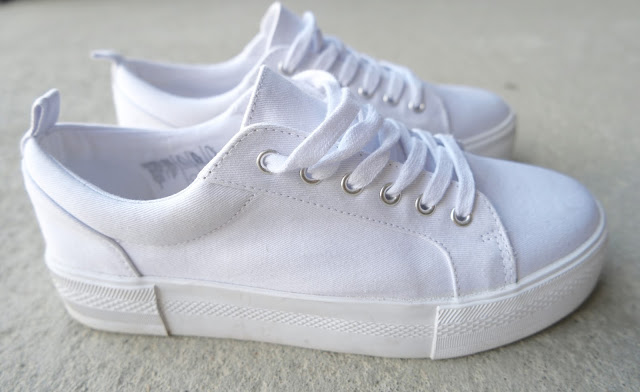 H&M glimter til nå og da. Slik som med disse hvite tøyskoene med plattformsåle.
Skoene har rett og slett blitt en favoritt nå som sola har bestemt seg for å komme!
Du finner de i Divided avdelingen til H&M for 249,-
For my international readers
There are often smart to spend some extra bucks on shoes, since quality, what you spend and comfort often goes hand in hand. But sometimes you just find these great buys that also is comfy. Like these platform sneakers from H&M Divided. I've used them every single day the last week.