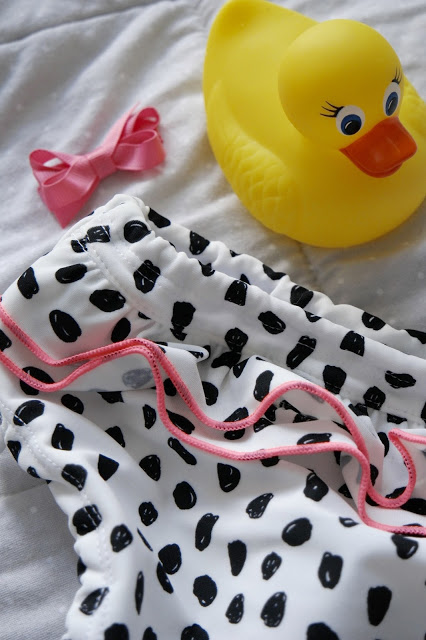 Photos: ladybird
Vi har booket sommerens reise og gleder oss noe helt vanvittig. Litt tidlig å begynne å planlegge for mye enda, men når jeg kom over denne lille badebuksen på KappAhl så var jeg solgt. Den måtte bare vår vesle frøken ha!
For my international readers
We just booked our summer vacation. And yes, it's still a long time til summer, but we are really looking forward to this trips. It's not like I'm going to buy the whole summer wardrobe for babygirl right now, but I just could not resist these cute bikinipants for little one. How cute are they?! I bought them at KappAhl.