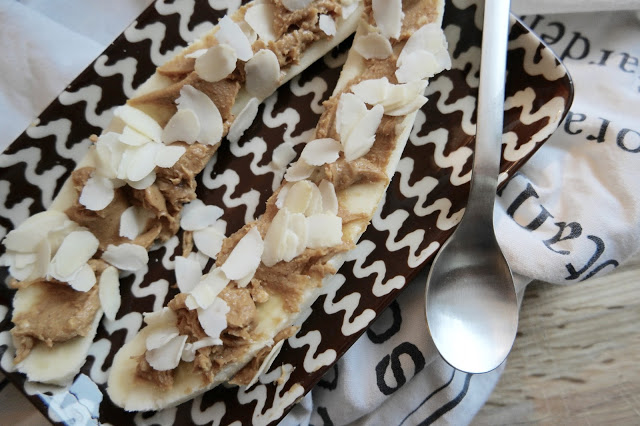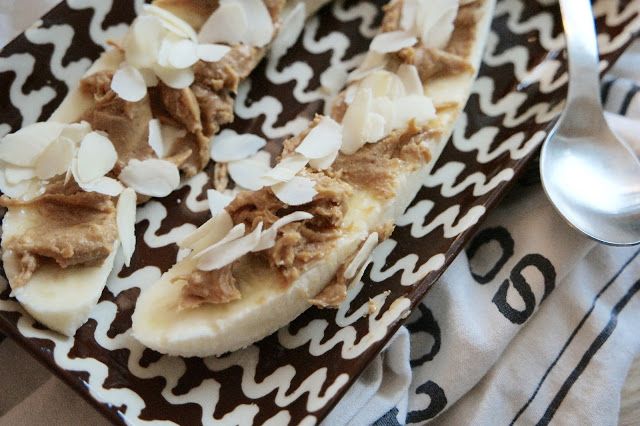 Photos: ladybird
En enkel snack med banan, like fin som en snack når du er fysen på noe godt, som frokost eller rett etter trening. Denne kan du spise med god samvittighet! Del en banan i to og smør på et godt lag med peanøttsmør. Strø over skivede mandler, nøtter eller noe annet som knaser litt.
For my international readers
A simple banana snack! Eat it for breakfast, as a snack or after a workout. Slice a banana in two, use a thick layer of peanut butter and sprinkle on some almonds or anything that gives it a bit of crunch. Enjoy!