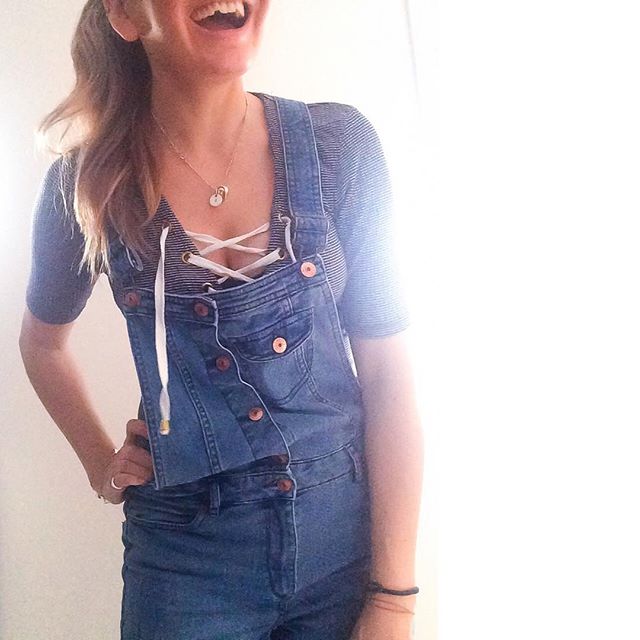 Photo: ladybirdsnest instagram
Januar har vært en elendig måned når det kommer til klær. Det har vært iskaldt og inspirasjonen til å kle seg noenlunde ok når man skal ut på trilleturer og samtidig kle seg for amming, ja den har vært nesten lik null. Når en snekkerbukse og en enkel topp er en opptur, ja da er det ikke så mye spennende å melde.
Men i dag ble det altså snekkerbukse og denne toppen med snøredetaljer.
For my international readers
January have been a disaster stylewise. The freezing temperatures, strolling away with my little girl several times a day and dressing for breast feeding – seems any sense of fashion just faded away this month. This is probably one of the best outfits this month, that says it all. 
                                                       Dungarees/H&M, top/Gina Tricot