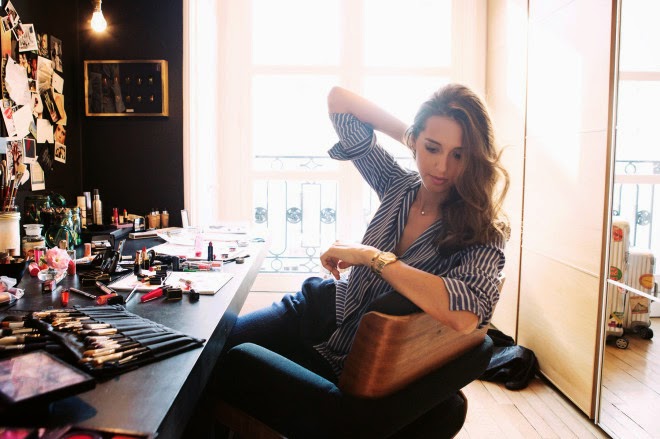 Photo: Taylor Jewell/Vogue
Vogue har snakket med den franske make up artisten Violette om franske kvinners beautyregime. Jeg digger den nedtonede, litt tilfeldige, men akk så elegante looken til de franske kvinnene – og lar meg lett inspirere.
«The French Girl Beauty Rules
#1 – Prep (don't primp) French women treat their 'base' as best as they can – so we try to have amazing skin, and an amazing body, and amazing hair, so we don't have to do too much else.
#2 – Practise everything in moderation. The way to have good skin is actually not about what you put on your skin. It's about what you eat. French women try to eat organic as much as possible – and as little sugar as possible.
#3 – Forget about blowouts! French women wants amazing texture with their hair. We like to shampoo our hair, airdry, then wait a day. When you wash your hair the first day, you don't know what to do with it. The second day it look much better.
#4 – Commit to regular cuts! French women likes their hair to be very healthy and shiny, so when they wear it messy, it doesn't look dry and damaged.
#5 – Say Yes to a Red Lip – That's the identity of the Parisian women. Red lips is a fashion accessory, so we won't wear any other make up with it. Then our hair has to be messy, our skin has to be perfect, and we'll just wear jeans and heels because the lipstick makes the statement.
#6 – Bring Light (Not Shadow) to the Face – We never contour.
#7 – Make Your Smokey Eye a Little bit Messy – We're very lazy! We'll just use one product, put it all over, and blend it with our finger»
Du kan se alle reglene og en utvidet versjon av reglene hos
Vogue
.