Inneholder produktlenker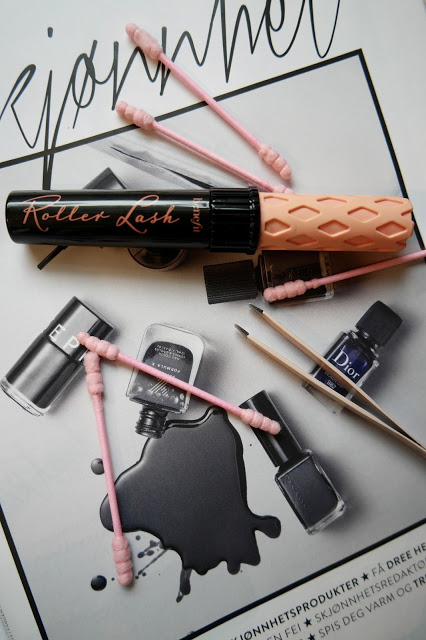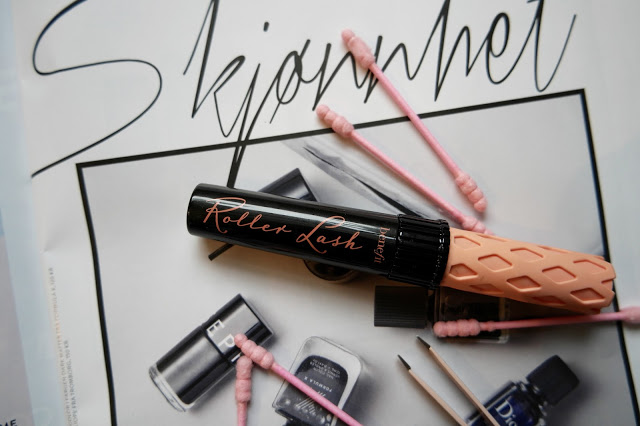 Photos: ladybird
For litt siden så delte jeg et innlegg med noen av mine maskara-favoritter og en mulig ny favoritt –
Roller Lash fra Benefit
. Nå har jeg blitt bedre kjent med maskaraen og føler jeg har litt mer grunnlag for å si hvordan den egentlig er!
Det var frisøren min,
Linn hos Gevir
, som anbefalte Roller Lash. Og når Linn anbefaler noe, ja da er det som regel vel verdt å bruke pengene på. Hun er rett og slett rå på hår og make up. Og Roller Lash er intet unntak, det er en maskara som går rett inn på favorittlista. Den er veldig enkel å legge, både for et naturlig hverdagslig resultat og for mere vippepower. To av fordelene med den er at den virkelig er svart-svart, og at børsten gir en aldri så liten krøll på vippene, noe som åpner øynene litt ekstra. Den har riktignok et bittelite minus ved seg, men det kan jeg leve med – den er nemlig litt vanskelig å rense bort med en runde vanlig ansiktsrens, noe som gjør at jeg som regel våkner opp med antydning til pandaøyne på morgenen. Men det er egentlig bare å gå over med en sminkefjerner
a la denne
– som jeg dessverre er tom for akkurat nå.
Benefit er et merke jeg vanligvis har kjøpt når jeg har vært ute på reise, men nå er det endelig å få fatt i her til lands og, nærmere bestemt hos
Douglas
.
For My Beauty-Loving International Readers
A little while ago I wrote a post about some of my favorite mascaras, and one possible new favorite. I always wanna test products for a while before I recommend them, and now it's time to make a tiny review on Benefit Roller Lash.
It was actually my hairdresser, Linn at Gevir, that recommended Roller Lash. And since Linn is one of the absolute best hairdressers and make-up artists in Norway, I have a tendency to love everything she recommend. Included Roller Lash. It's a great mascara. Love the fact that it is black, like in BLACK. It's really easy to use, and you can easily switch from a natural everyday look to a more dramatic partylook, just adding some layers. I also love the fact that the brush makes it easy to curl and firm the lashes. There are only one little thing on the list of cons – the mascara is a bit difficult to wash away with a regular cleanser – you need a makeup remover to take it all away. Or you wake up with those panda-eyes.