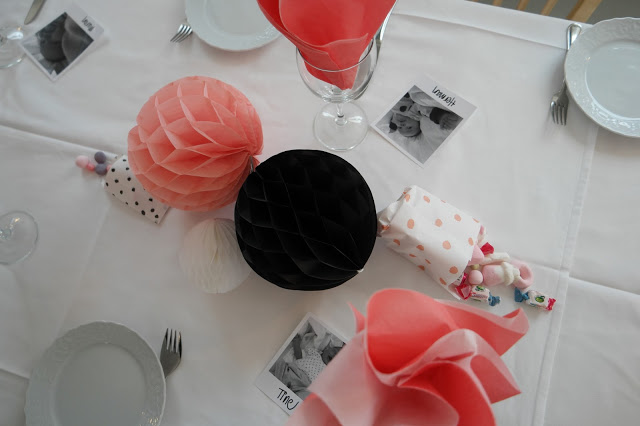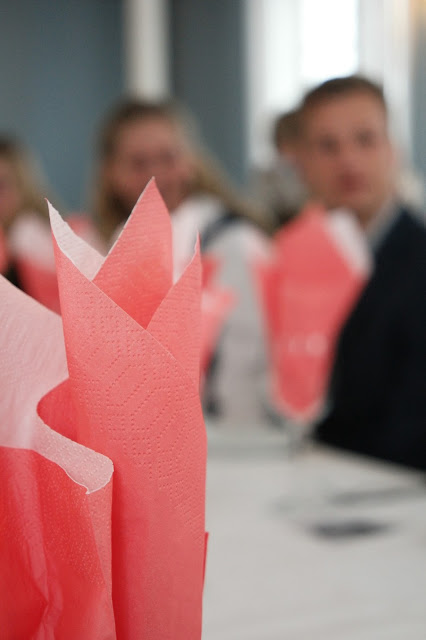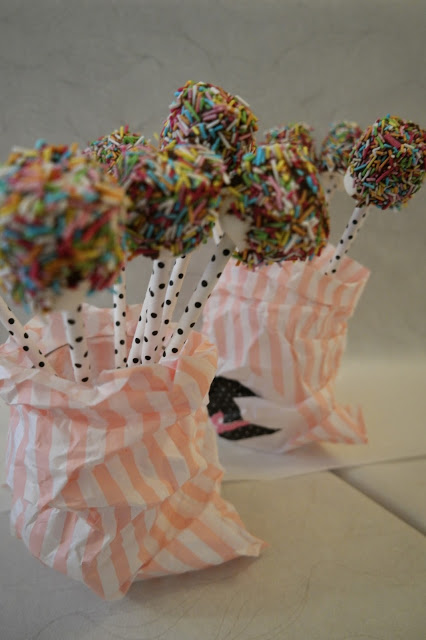 Photos: ladybird
Rett over nyttår så ble vår lille skatt døpt. Siden jeg ikke er noen kjempefan av den klassiske babyrosa fargen, så gikk vi for korall, hvitt og sort. Siden jeg kommer fra en stor familie med masse barn så prøvde vi å tilrettelegge litt ekstra for barna med spiselig bordpynt og litt barnevennlige innslag på kakebordet.
Noen tips til barnedåp:
– lag personlige bordkort med mobilbilder som du printer ut, det finnes en rekke apper for dette. Til disse bordkortene brukte jeg appen Lalalab (få €5 i rabatt på første levering med denne rabattkoden: PGRFVKCC)
– kjøp søte papirposer og fyll de med fargekordinert godis. Søt og spiselig bordpynt!
– fyll muffinsformer med frukt og bær som et litt sunnere og barnevennlig alternativ på kakebordet. Vi hadde alt for få av disse, de var superpopulære!
– lag marshmallow-pops! Fest marshmallows på sugerør av papir, dypp i flytende sjokolade og rull i strø.
For my lovely international readers
Our little sweetheart had her christening few days ago. Since I am not that crazy about babypink, we decided to go for coral, white and black. I loved the result! I have a huge family with a lot of kids, so we tried to make the decor a bit childfriendly.
Some tips for christening decor:
– Make som personal table cards printing pics from your iphone using one of many apps. For these ones I used Lalalab (use the code PGRFVKCC and get €5 of your first order)
– buy some cute papirbags and fill them up with colorcordinated sweets. It makes some really cute table decor – and the kids will love the fact that they can eat the decor!
– Make easy marshmallow pops! Put marshmallows on some paper straws, dip in melted chocolate and add sprinkle.
– Fill cupcake cups with fruits and berries, the kids (and grown ups) will love this healthy snack between all of those cakes
–