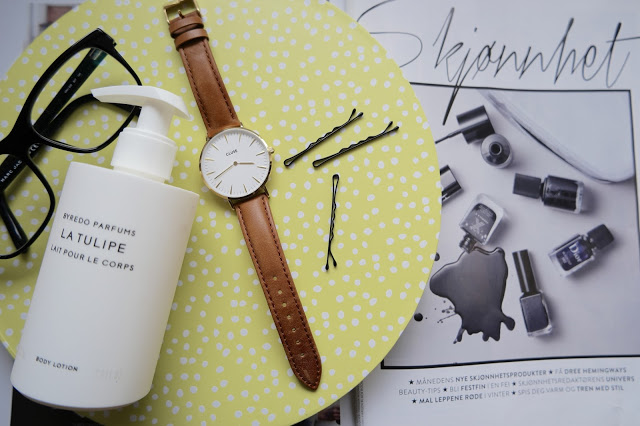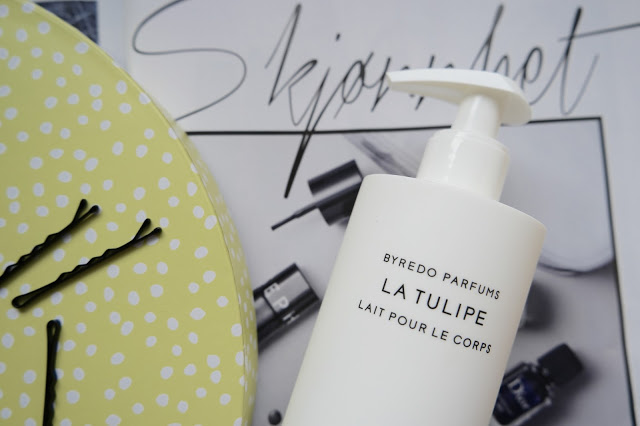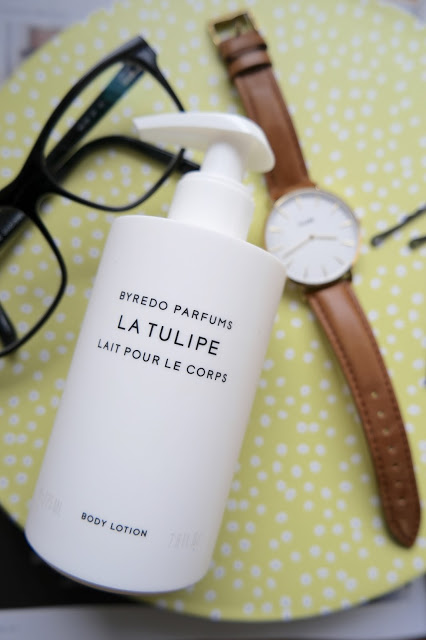 Photos: ladybird
Jeg har et veldig personlig og spesielt forhold til duft. Når jeg finner en parfyme jeg virkelig liker, da holder jeg den for meg selv – jeg forteller ikke om den til noen. Grunnen er ganske enkelt at hvis noen jeg kjenner begynner å bruke den samme, så må jeg bare slutte – da er den ikke «min» lenger. Og det er litt kjipt når man svært sjelden finner dufter som er helt riktige. Men så har jeg også de duftene som når nesten helt opp til favorittene, og de kan jeg gjerne dele. Slik som
La Tulipe
fra Byredo. En ren og delikat blomsterduft, som et friskt pust av vår!
Jeg foretrekker også Body Lotion varianten, da synes jeg duften blender seg ekstra godt med huden og får en rund og fin avslutning.
For my international readers
I have a very strange relationship with perfumes. When I find a perfume that is just perfect for me (that doesn't happen often) – I don't tell anyone about it! If I do, and this someone starts yo use «my perfume», I just have to quit using it. It's too personal. But I also have these perfumes that doesn't quite make it as a favorite, but that I still love. Like this one, La Tulipe from Byredo. It smells fresh of flowers – like the first flowers of spring.