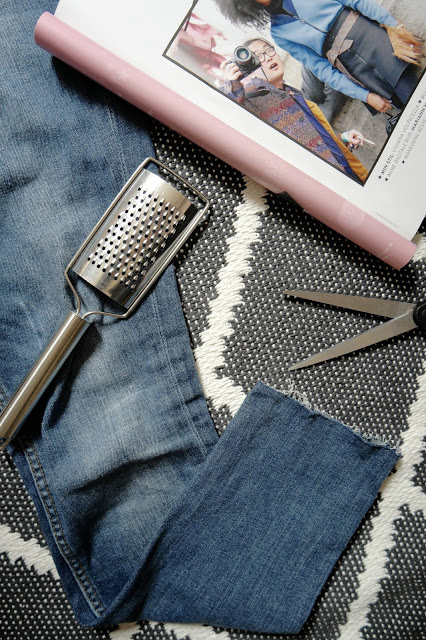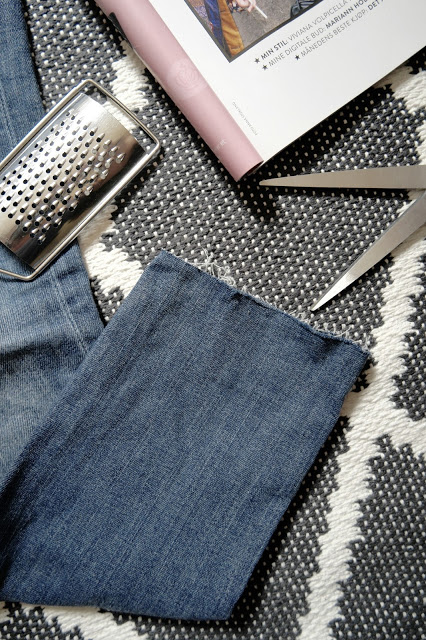 Photos: ladybird
Jeg fant igjen en gammel jeans innerst i skapet og følte for å gi den en liten oppdatering. Det er på ingen måte noe nyvinnende jeg gjorde med den, jeg bare klippet den av i ankelhøyde. Men akk så mye freshere den føltes! Som regel så rufser den seg litt til nederst etter et par vask, men du kan også hjelpe den litt på vei med et rivjern.
For my international readers
In the back of my wardrobe I found these old jeans. They needed an upgrade! So I cut them to ankle length. Not a big change, but oh so fresh!
Usually the cut off get a worn look after a wash or two, but you can also use a grater, like this lemon grater. Such an easy way to upgrade your jeans!