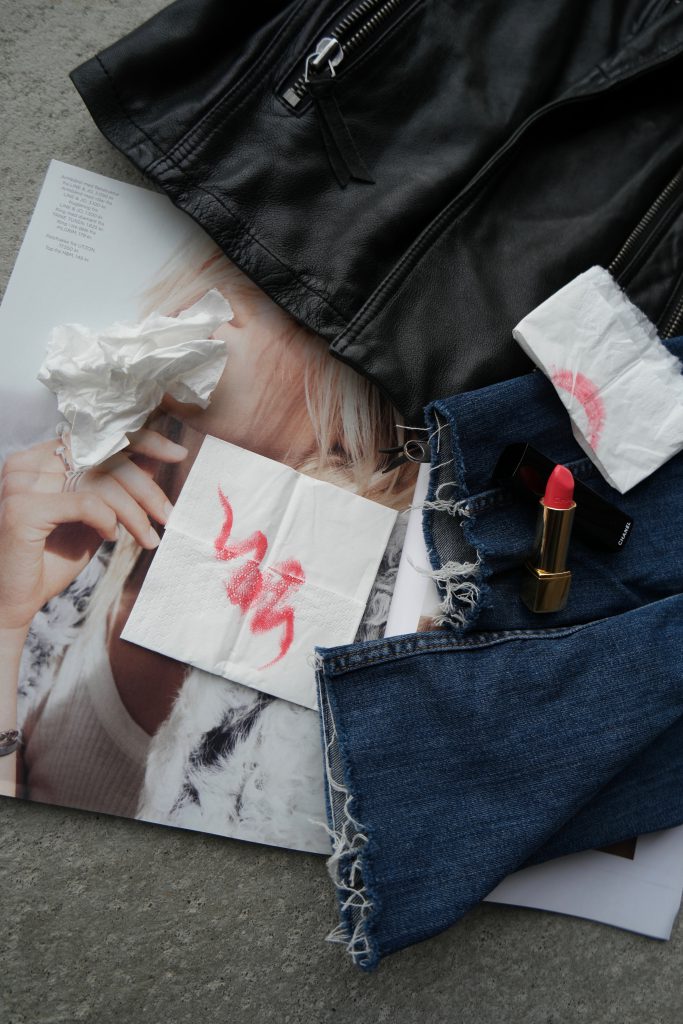 Røde lepper er en favoritt når det går mot høst. Huden er fortsatt litt solkysset og det er deilig med litt farge i ansiktet når garderoben sakte med sikkert blir mørkere.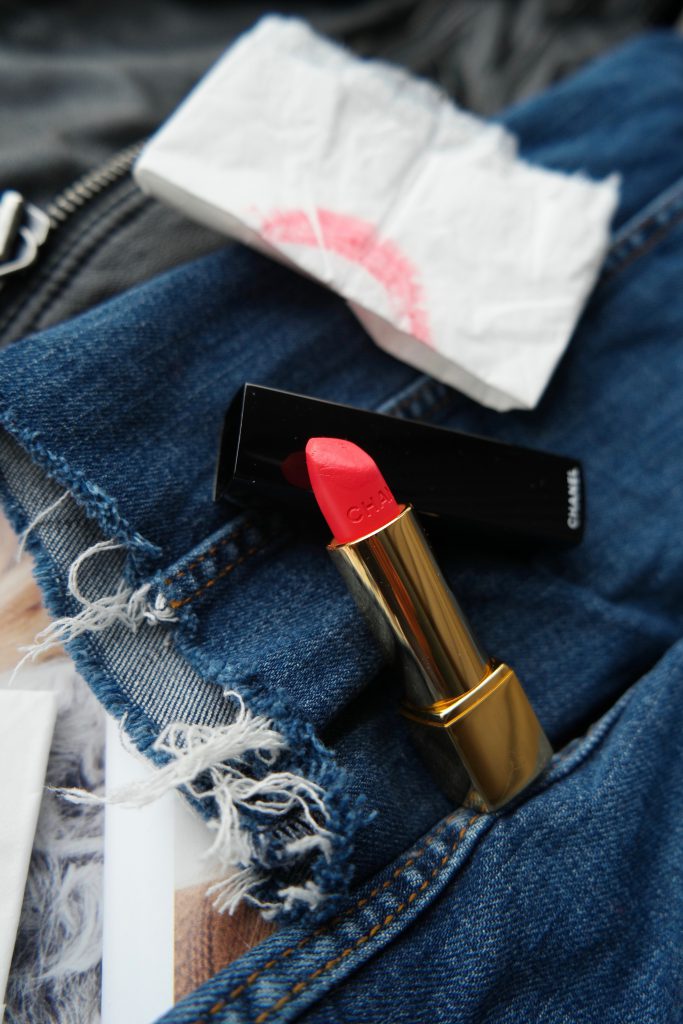 Aller, aller finest er det med røde lepper til en ellers naturlig look og til et avslappet antrekk. Slitte jeans og røde lepper er en perfekt kombo.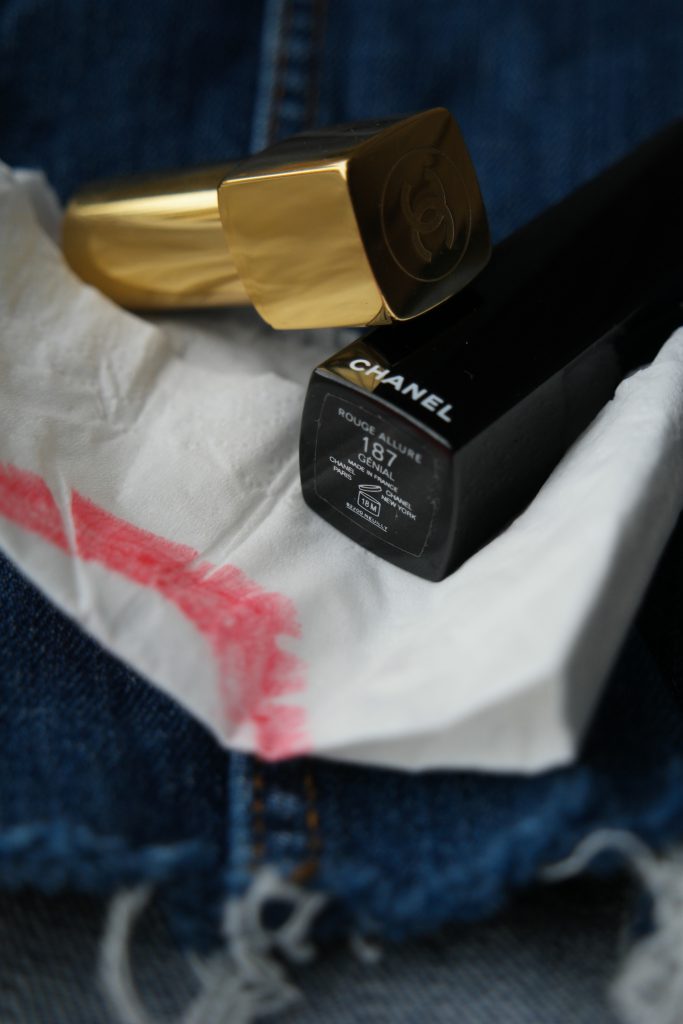 Denne rødfargen er det ganske mye oransje i, og den kan vel kanskje kalles korallrød, Helt perfekt nå når huden fortsatt er solkysset etter sommeren. Rouge Allure #187 Génial fra Chanel.
---
Red lips and ripped jeans. Such a perfect combination. I prefer my lips red when the rest of the look is toned down, like some casual jeans. Rouge Allure #187 Génial from Chanel is a perfect coral red, great match with sunkissed skin.