Denne bittelille flasken fra Exuviance inneholder C-vitamin i pulverform. Et par dryss i hånden, blandet med dagkremen min og huden får en daglig boost med C-vitamin. Perfekt for huden nå som man er mamma, når man ikke får like mye søvn som før og man ikke har like mye egentid.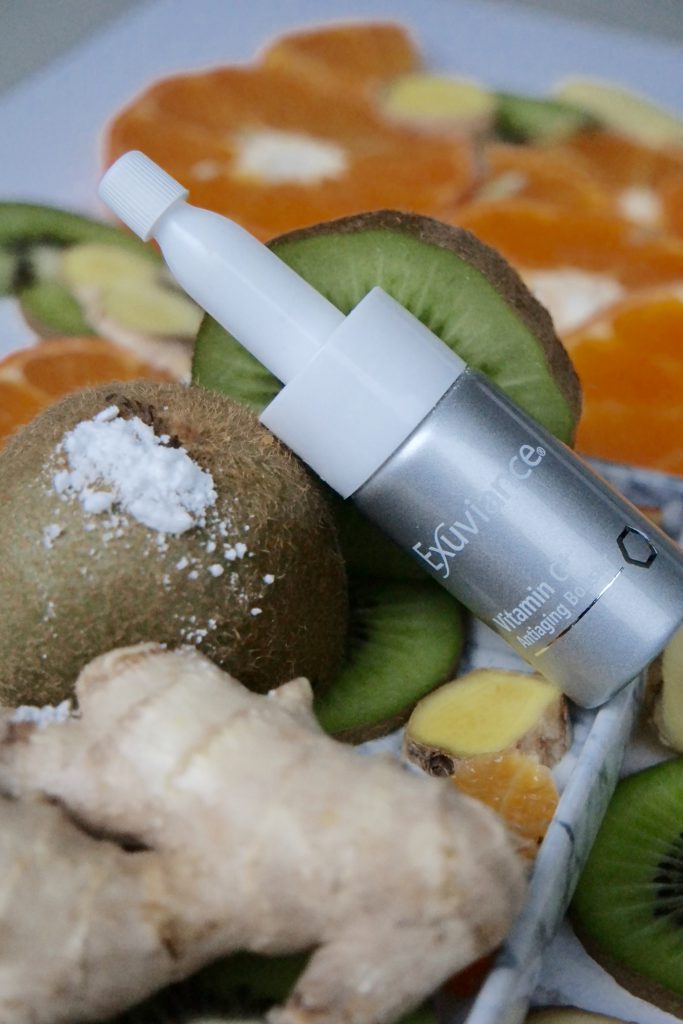 Jeg liker at man kan Exuviance sin Vitamin C+ Antiaging Booster blandet med sine daglige hudpleieprodukter, det gjør det enda enklere å gjennomføre. Og huden får en mer intens daglig pleie. Vitaminboosten gir ekstra med glød (og det er etterlengtet!) og har også en anti aldrende effekt, både forebyggende og blekende på oppståtte pigmentflekker. Helt perfekt etter et svangerskap med andre ord.
---
Vitamin C in a bottle! Being a mum means less sleep and less time for good skincare routines. Then this little bottle come handy. It's concentrated Vitamin C that you mix with your daycream. Instant vitamin boost! It's anti aging and leaves the skin glowing – I'm hooked.