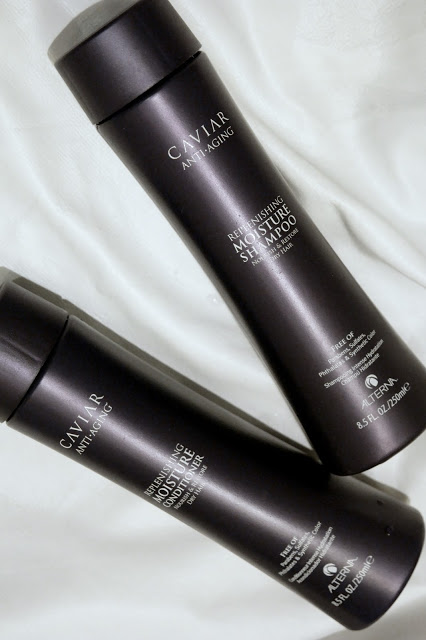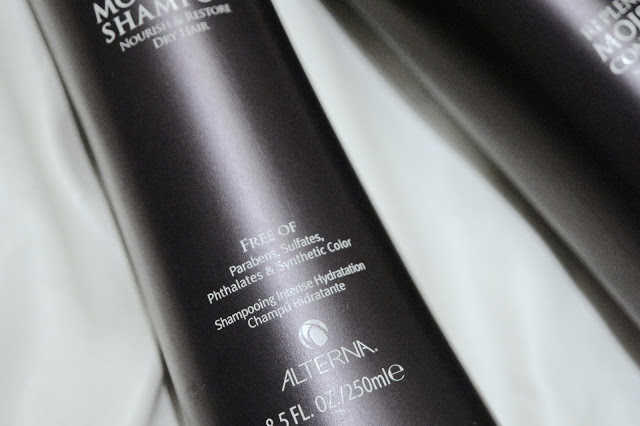 Photos: ladybird
Håret forandrer seg en del når man er gravid og når man ammer. Veldig mange mister masse hår, noe jeg heldigvis ikke har gjort. Men håret mitt hår generelt vært tørrere, og mye vanskeligere å regjere. Derfor har jeg måtte kjøre på med masse fuktighet og pleie. En favoritt har vært Alterna sin Caviar Anti-Aging Moisture Shampoo & Balsam. Den er skånsom og pleiende for hår som trenger pleie. Man merker det ofte allerede når man sjamponerer håret, hvordan sjampoen faktisk virker pleiende, i stedet for å gjøre håret trått. Den lukter mildt og godt og etterlater håret mykt. Serien er sulfat- og parabenfri og inneholder UVA og UVB beskyttelse.
For my international readers
Being pregnant and then breast feeding is not exactly the recipe for perfect hair. Actually the hair have been a small disaster, in desperate need of moisture. So it's been crucial to focus on moisture during pregnancy and these months of breast feeding. Alterna Caviar Anti-Aging Moisture Shampoo & Balm has been a favorite these months. You can feel it already when you shampoo the hairs, it feels soft and not tangly. It has a delicate smell and leaves the hair soft and moisturized. Doesn't contain parabens and sulfates. Protects against UVA and UVB.