Inneholder sponsede produkter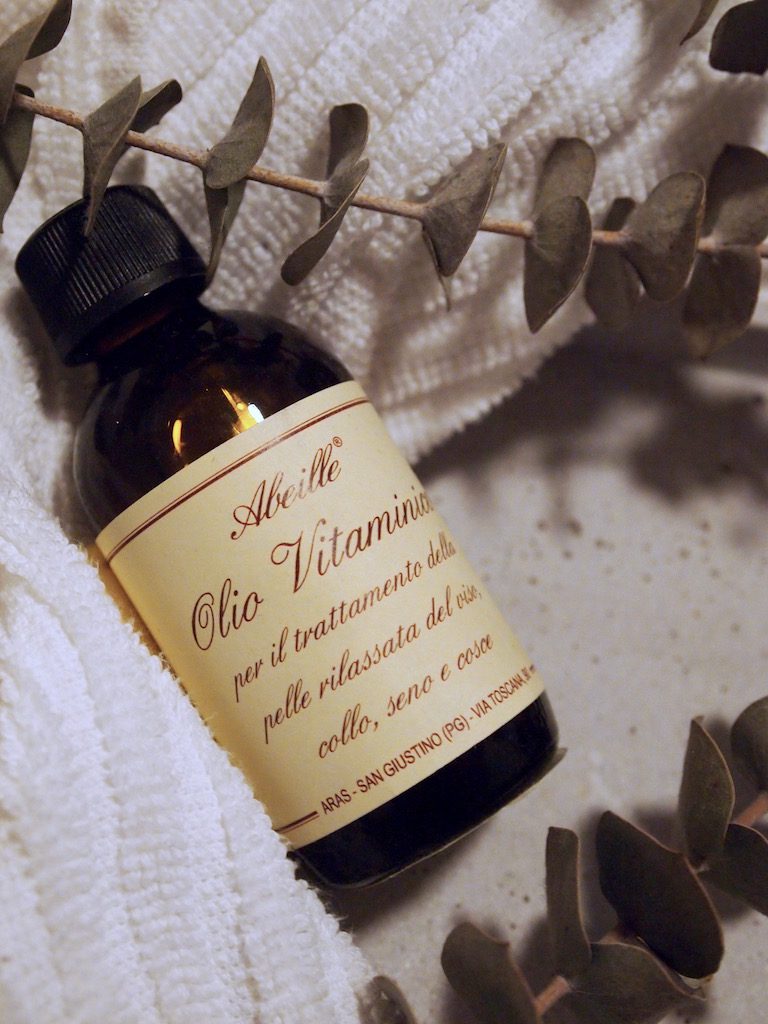 Dere som følger bloggen vet det allerede – jeg elsker oljer! Og denne er nok en favoritt i baderomshylla. En deilig nærende olje proppet med vitaminer som jeg bruker alene, eller noen dråper i en body lotion. Abeille Olio Vitminico inneholder vitamin A og E, og naturlige oljer som hvetekimolje, avokadoolje, jojobaolje og olivenolje. Den etterlater huden myk og god.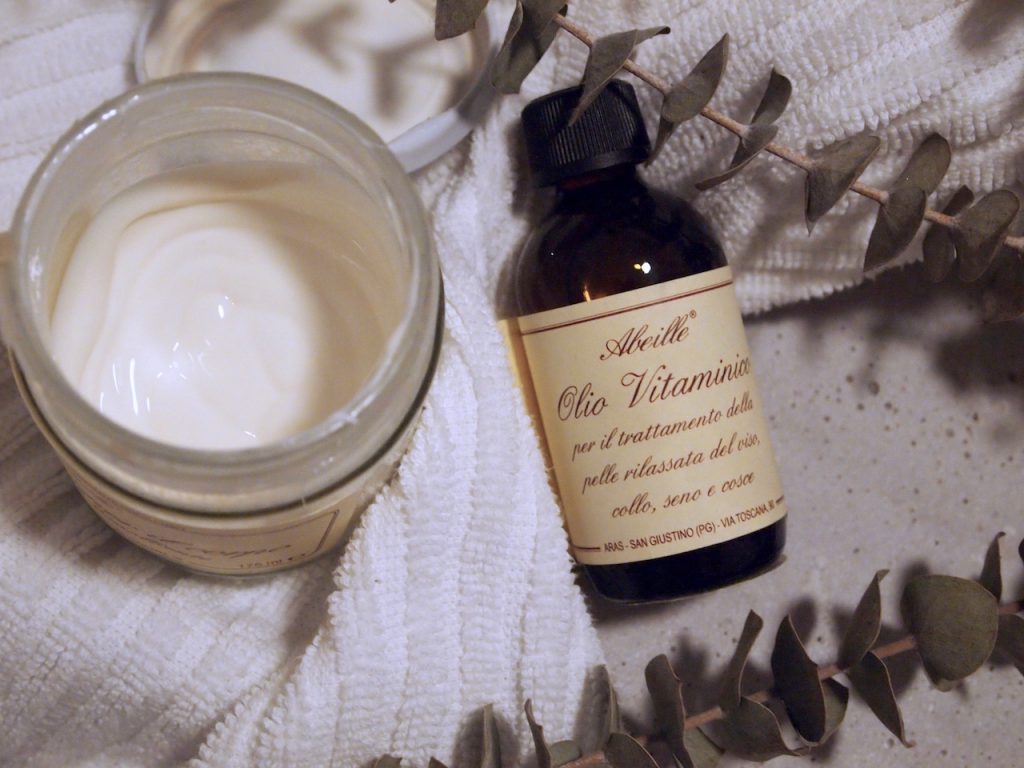 Abeille er ikke så veldig utbredt i Norge, jeg vet faktisk bare om et par steder du kan få tak i denne hudpleieserien – hos Auds Hudpleie i Kristiansand og på vakkerhud.no
Skulle du være på reisefot i Italia derimot, så kan du få tak i Abeille hos en rekke hudpleiere og apotek.
---
Abeille Olio Vitaminico – a body oil filled with vitamins good for your skin! Indulge in vitamin A and E, and let your skin get nourished by this mix of oliveoil, avocadooil and jojoba. I use the oil alone, or a few drops in my body lotion.