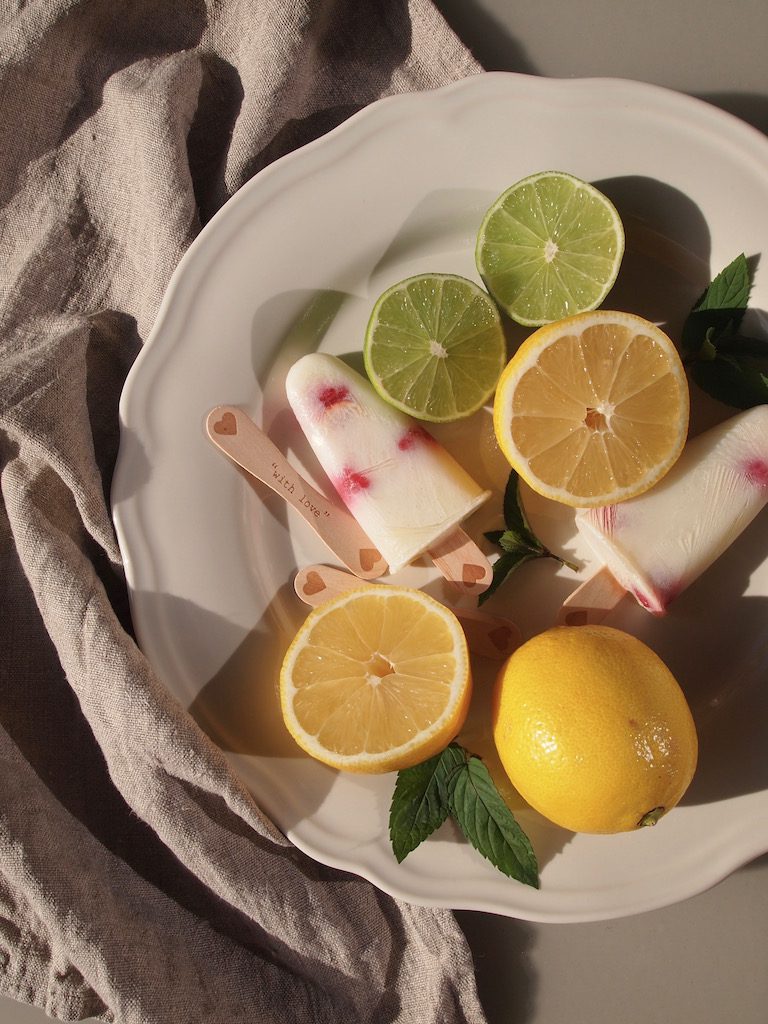 Å lage hjemmelaget is på pinne trenger slettes ikke være så komplisert. Denne sitronisen er så enkel at du bare bruker noen minutter på å blande den, tålmodighetsprøven er å vente på at den skal fryse.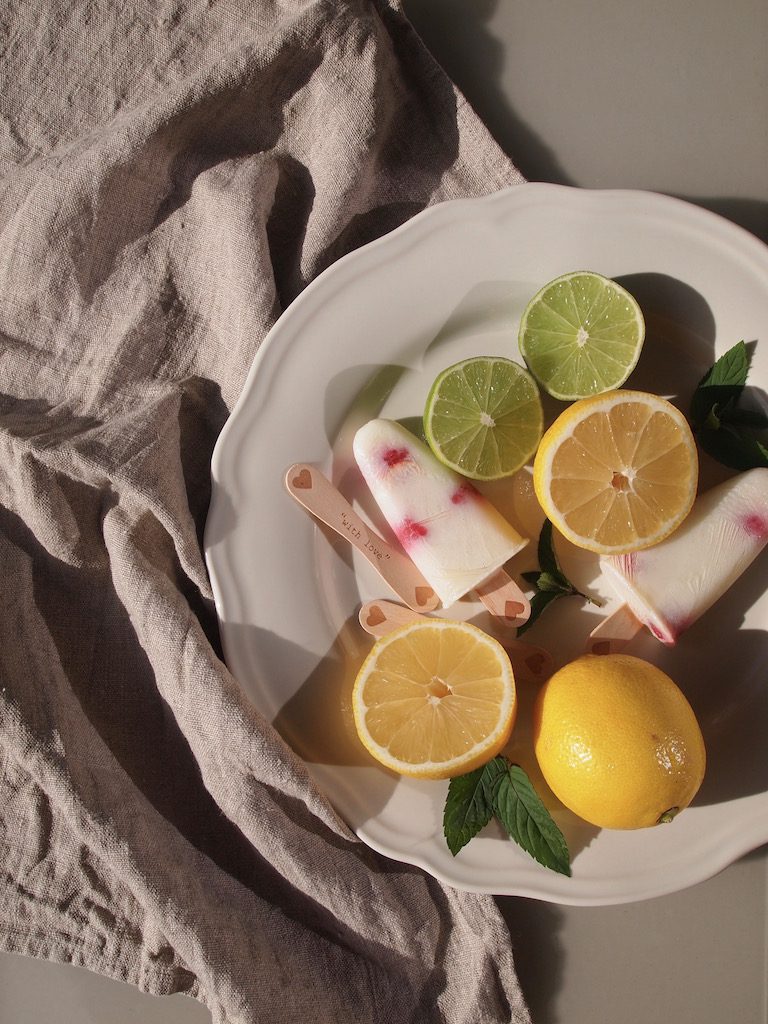 Bland et beger med yoghurt naturell eller vaniljeyoghurt (eller kesam, kvarg, gresk yoghurt – hva du måtte ønske). Press saften fra et par sitroner og en lime. Bland. Hvis du vil ha en ekstra liten piff tilsett frøene fra en vaniljestang. Bland. Fordel i isformer – putt i noen bringebær eller blader med mynte. Sett i fryseren.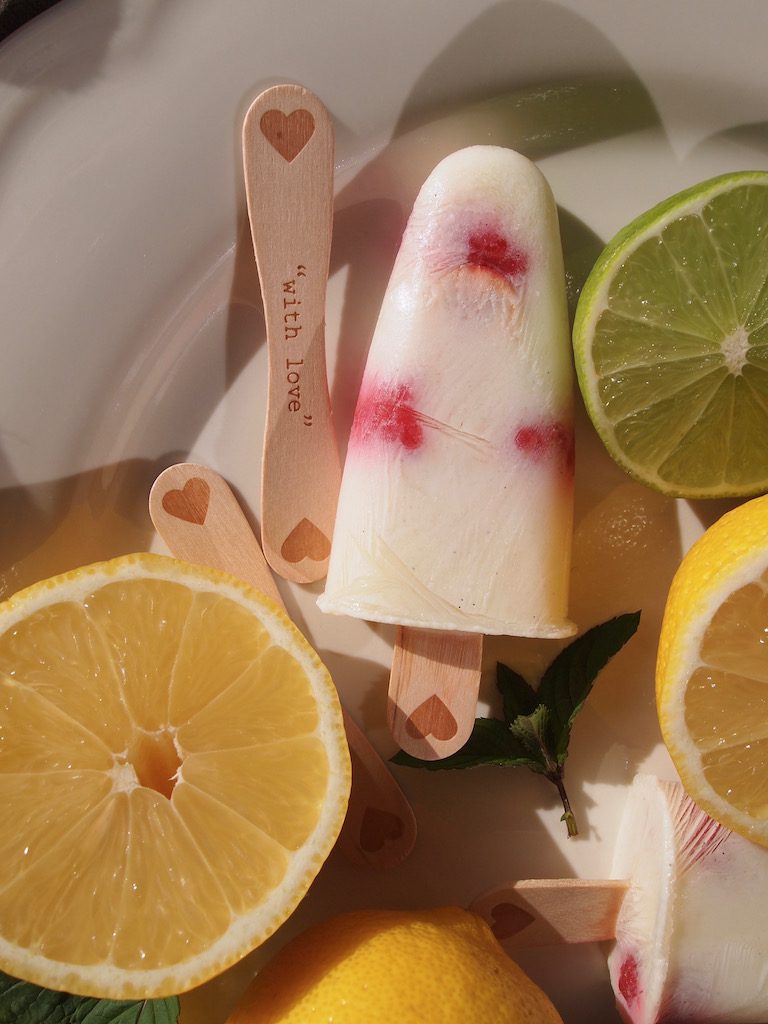 Jeg må nesten advare om at dette er en is for de som liker det syrlig. Skikkelig syrlig – slik at det strammer seg i kjevene. Er du ikke så glad i det supersyrlige så kan du med fordel tilsette melis, honning eller noe annet søtt.
---
Homemade popsicles isn't that difficult, actually it's done in minutes. The wait for it to freeze is the only hassle. Mix vanilla yoghurt, the juice from a couple of lemons and a lime. Add some raspberries. And freeze!
If you are more of a sweet tooth I would ad some honey – cause these ones are certainly not on the sweet side.